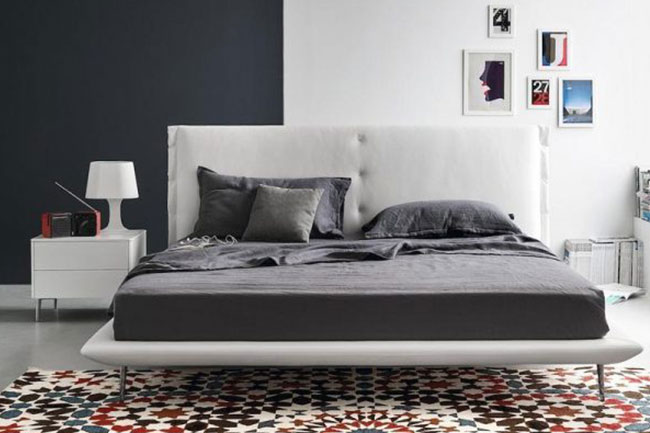 Bedroom Rugs That Will Brighten Your Mornings
Bedroom rugs drastically increase the cosy factor and create an opportunity for added colour, pattern and texture. A quality bedroom rug will soften the look, sound and sensation underfoot. This collection of 51 bedroom rugs is sure to provide inspiration for a piece that will brighten your morning, from unique modern freeform rugs to fluffy bedroom rugs that will make you want to curl up right there on the floor! We'll look at contemporary bedroom rugs that will bring character to a bedroom lounge area, cheer up a bedroom workspace, run a line of comfort alongside your bed or spread out a large statement beneath.
Geometric Moroccan Style Bedroom Rug: Kaleidoscopic geometric pattern covers this jacquard-woven embossed rug, which is inspired by the ceramic mosaics that are typically found in Moroccan hammams. Made from multicoloured vintage-look yarns, this bold piece will add a burst of character to a tame bedroom scheme or perfectly complement an eclectic arrangement.